About The Source Specific
Our Mission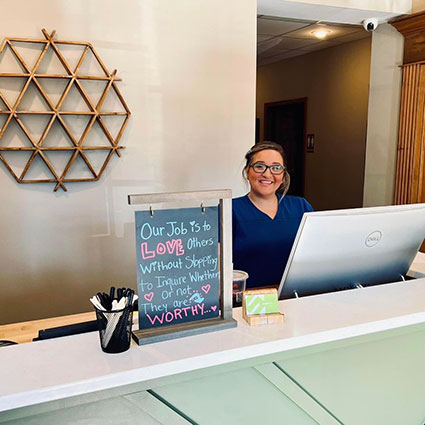 At The Source Specific, our goal is to help you achieve your goal, whatever that may be. We take the time to get to know you so we can understand what you really want to do in life, whether that's play with your kids, run a marathon, work all day without pain, or create lifelong wellness.
When we know what you hope to achieve, we can tailor care to help you meet those goals so you can better express your own unique potential and maximize your overall quality of life. Naturally, when patients are in pain, we want to help relieve that. But our care goes far beyond simple pain relief!
Our History
Dr. Nathan Berbereia graduated with his Doctor of Chiropractic degree from Parker College of Chiropractic in Dallas, Texas in 2008. Originally from the greater Springfield area, he chose to open our clinic here to provide outstanding family care using gentle techniques such as Upper Cervical, Zone and Prone Specific methods that don't involve any twisting, popping or cracking.
Our practice is warm and welcoming, and our goal is to provide everyone who walks through our doors life-changing care and a five-star experience. We truly love to serve our patients, and we pride ourselves on offering next-level care.
MEET DR. NATHAN BERBEREIA

Restoring Hope
Many of our patients seek our care as a last resort, when medical doctors and other chiropractors haven't been able to help. Although we love helping people get their lives back when they've lost hope, we'd rather be your first choice, instead of your last resort.
One of our recent success stories involves a patient with vertigo who had been unable to work for over two years, with no relief from the myriad doctors she's seen. With our care, she's feeling better than she has in years and planning to return to work.
Schedule Today
Contact us today to get started on your journey towards optimal health. You may also use our online booking feature.
CONTACT US
---
About The Source Specific | (417) 883-6060