New Patients at The Source Specific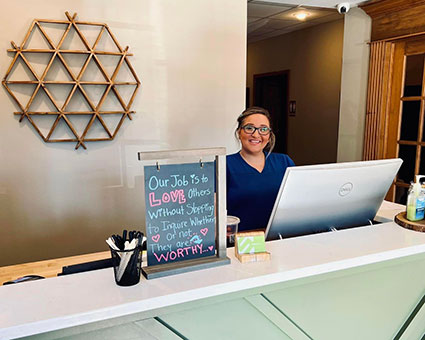 We look forward to welcoming you to The Source Specific and providing you with the highest level of care. When you book your initial visit, we will send you a link to complete your new patient paperwork online prior to your appointment.
Your First Visit
The moment you enter our warm, welcoming practice, our front desk staff will greet you with a smile and make you feel right at home. We'll show you around, so you know where everything is and can feel comfortable. Our team will answer any questions you may have.
Next, you'll meet with our experienced chiropractor, Dr. Nathan Berbereia. He'll talk with you about your overall health history, what's going on currently and what made you seek care with us. He'll also take the time to get to know you personally, so he can understand how your health issue is affecting your quality of life.
This visit will also include your exam and X-rays, which we take onsite. In most cases, Dr. Nathan will perform a light
adjustment
at this visit to provide some relief from your symptoms.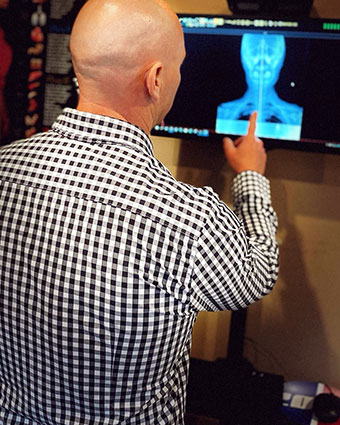 Your Second Visit
At your next appointment, Dr. Nathan will go over his complete report of findings and review your X-rays with you, explaining the underlying cause of your condition. He'll let you know his recommendations for correcting the problem, including how long it should take for you to feel better and the costs involved.
We want to make sure you feel confident in our care, and we'll take the time to answer all of your questions and explain our adjusting techniques.
Gentle Methods
Dr. Nathan specializes in gentle, specific techniques. Blair Upper Cervical, Zone Technique and Prone Specific Technique are safe, effective methods that help remove nervous system interference without the high-force approach that many patients are apprehensive about.
Book Today
We accept credit cards, HSAs and FSAs, and we offer wellness packages as well as discounted care plans tailored to your needs. Contact us today to get chiropractic care for the whole family.
CONTACT US
---
New Patients at The Source Specific | (417) 883-6060