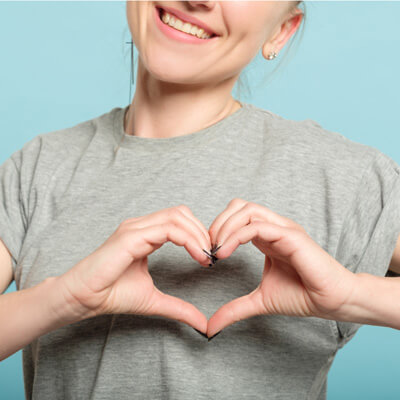 The Source Specific Reviews
What Our Springfield Patients Say
At The Source Specific we love when patients share with us their feedback and comments after chiropractic care. Please read our patient testimonials below to see what other people have achieved through their tailored treatment plans with us.
Share your stories too! Click here to send us your feedback so that we can help to spread the word about the benefits of natural The Source Specific care.
For more information, or to schedule an appointment contact us today.
---
Friendly and Welcoming
I have been a patient of Dr. Nate's for over four years, and I am absolutely convinced that his care has enabled me to continue my demanding work as a massage therapist. He is extremely thorough and informative when it comes to each patient's needs. Everyone in the office is very kind and accommodating, friendly and welcoming, and the quality of care is truly exceptional.
– Dacy
Incredible
My experience since the first time was incredible, with the following days of treatment after a long time I could sleep and I only woke up once in the whole night, I started to stop the pills for the prevention of migraine, for depression and I am on my way to leave those of anxiety. I want to thank the good treatment and the patience that I receive every time I go. Thanks Dr. Nathan.
– Lita
Wonderful Practice
From the moment you walk in, and are greeted by Bailey. It's a wonderful feeling. Knowing that you are somewhere they truly care about your health and comfort. Dr. Nathan is amazing to work with. He takes time to explain whats going on, and helps you understand both the cause of your discomfort, as well as how its going to be fixed. It's more of a team effort than anything. I'm glad after years of pain I have found someone who cares not just a "back cracker". THANK YOU!
– Mike
Amazing Doctor and Staff
Dr. Nathan and his staff are amazing. I would recommend The Source Specific to anyone. Dr. Nathan has me and my children with so many issues from migraines, sports injuries, aches & pains to my daughters stuttering. He is always willing to help in any way. He makes it easy to come in when it is convenient for us.
– Julie
Life Changing
After living with neck problems and headaches for at least 10 years, I thought I would have to have surgery to get rid of my pain. I had been under the care of 3 different chiropractors and had to take ibuprofen daily and nothing ever helped. Luckily I met Dr.Nathan last March and he changed my life. I can sleep all through the night, think clearly and live pain free! I feel like I have never had a neck problem and it's amazing.
– Leah R.
So Welcoming
Dr Nathan and staff are always so very welcoming. I have been to several chiropractors, but have never really felt better than I do after getting adjusted by Dr. Nathan. I have no complaints about the other Chiropractors I've been to, I just feel like Dr Nathan has a special technique that is able to help me.
– Chelsea
Highly Recommend
Dr. Nathan is second to none when it comes to knowledge about the human body and chiropractic healing. His practice is superior in the fashion that he first ensures you completely understand his philosophy and motive behind it. He is not the "cracked out" chiropractor many have created a stereotype as. Additionally he is competitive in price and you certainly get what you pay for. I recommend him to anyone and everyone. And don't wait until you're in pain, let him him show you how crucial it is to keep your spine healthy so you can avoid arriving at that painful point!
– Tim
---
The Source Specific Reviews | (417) 883-6060