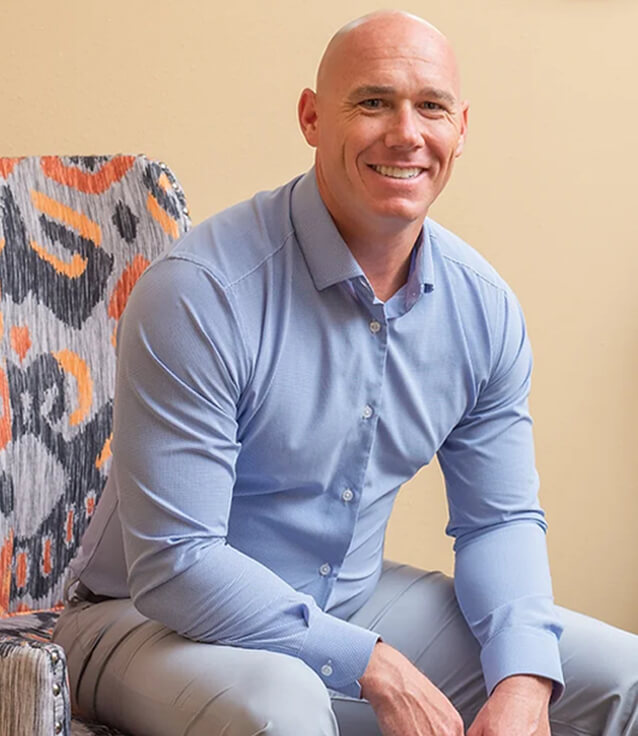 Meet Dr. Nathan Berbereia
Serving Others
Inspired by the life-changing chiropractic care his wife received for her debilitating migraines, Dr. Nathan decided to pursue chiropractic as a career. He received his Doctor of Chiropractic degree from Parker College of Chiropractic in Dallas, and went on to complete postgraduate training in Blair Upper Cervical work and the Zone Technique. He is also certified in animal chiropractic, primarily focused on care for dogs.
After fifteen years in practice, Dr. Nathan is still inspired every day and loves serving people to help them achieve their highest life potential.
Full Circle
Dr. Nathan began his chiropractic career focused on helping patients create optimal health through a healthy, functioning nervous system. Over time, he became known for his excellent adjusting skills and results for specific conditions, and The Source Specific's approach shifted towards alleviating pain and other symptoms.
Although helping patients get out of pain is gratifying for Dr. Nathan, he is focused on expanding our practice to offer overall family wellness care in addition to relief care. He's committed to educating our patients about the power of chiropractic care to help unlock their true health potential when the nervous system is free of interference. Health is about much more than simply the absence of sickness, and we want our patients to express their full potential through optimal health rather than simply not having pain or other symptoms.
All of our adjusting techniques are safe and gentle, with no twisting, popping or cracking.
Family Focus
When Dr. Nathan isn't at work, he's passionate about spending time with his wife and son, particularly enjoying outdoor activities like wakeboarding, skilling, CrossFit, golf and traveling. He loves seeing the world, experiencing new places and relating with people of different cultures.
Schedule Today
We look forward to welcoming you! Contact us today to book your initial consultation, or use our easy online scheduler.
CONTACT US
---
Dr. Nathan Berbereia | (417) 883-6060